Stay with us!
We offer camping at the Smithereen home farm on Leighton Point Road, and at the Blueberry Land on Youngs Cove Road in Pembroke. At the home farm we have tent platforms, and at Blueberry Land there are platforms with canvas triangle tops designed and built by Raivo Vihman of Haystack Joinery.
All options include use of trails along river, to Long Cove, and to Cobscook Bay, in addition to farm fire pit and picnic areas, composting toilet, outdoor sink and shower at the home farm. NOTE: There is no running water at blueberry land at this time, so you can fill up at the farm.
If you're looking for an indoor experience or an extended stay, we have a few options as well:
Elver, a 5-bedroom house situated on the Pennamaquan River, gets great light and is nice and quiet, you will hear eagles calling to each other up and down the river, it's a flyway. Complete with a 'kids suite', 1 full bathroom, full kitchen and living room, full basement with freezer, washer and dryer, fridge, electric oven, gas stovetop, oil heat and plenty of parking. There is also a lovely trail up into the 100 acres of mostly pine 2 with any questions you may have If you'd like to rent the house, by the week or by the month, please reach out to [email protected] – in the winter we book the space for farmers or artists in residence, and in the summer we rent it to vacationers and travelers looking for a rustic getaway. Cost is $800 per week or $2,000 per month in the summer. 
Adjacent to Elver is "Fox House", Fox was built in the 1860's and is not yet winterized; it has great airy summer bedrooms and electrical power, sitting room with piano etc, but no kitchen or plumbing of any kind. This is a great spillover housing option for bigger events/parties. Fox has 4 bedrooms upstairs, 2 sitting rooms downstairs.Rooms in Fox are more of an 'artist flop house': $20/ night or $350/ month suggested.
Please be in touch with inquiries, much is afoot this year! Contact our team  via email [email protected]  or call the farm house 207 726 4442.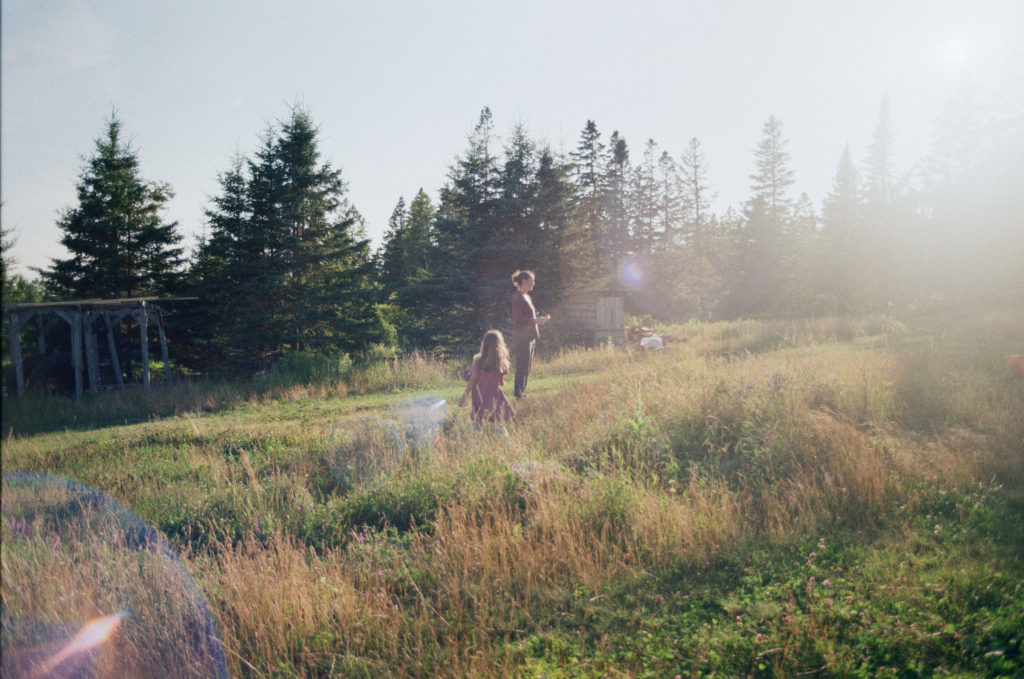 We believe in sharing this beautiful land with visitors who can come and learn with us about agroecology and participate in the value-added product creation and enterprises we are engaged with—we also welcome those who come to teach us!  These activities are called 'Agrotourism'  and are part of our mission and our goal of recruiting more young farmers to this region. 
Kayaking, hiking, biking, small boating adventures, clambakes, bird watching, foraging fruit and wild foods, swimming in lakes, endless beach walks with nary a traffic light are all activities you'll enjoy during your stay here. More than a quarter of Washington County is under some kind of conservation protection, with the Cutler Coast, Moosehorn Wildlife Refuge, Downeast Salmon Federation, Downeast Coastal Conservancy, Maine Coast Heritage Trust, Grand Lakes Stream Trust, Nature Conservancy, Maine Islands Land Trust … plenty! of camping, and exploring, and plenty of terns, eagles, gannets, shearlings, plovers, puffins, petrals, eiders, shearwaters, loons, herons, black ducks. You can watch them race up and down the surf, fluttering up in great clusters to feed, and out on the water amongst the whales, dolphins and massive schools of herring and mackerel.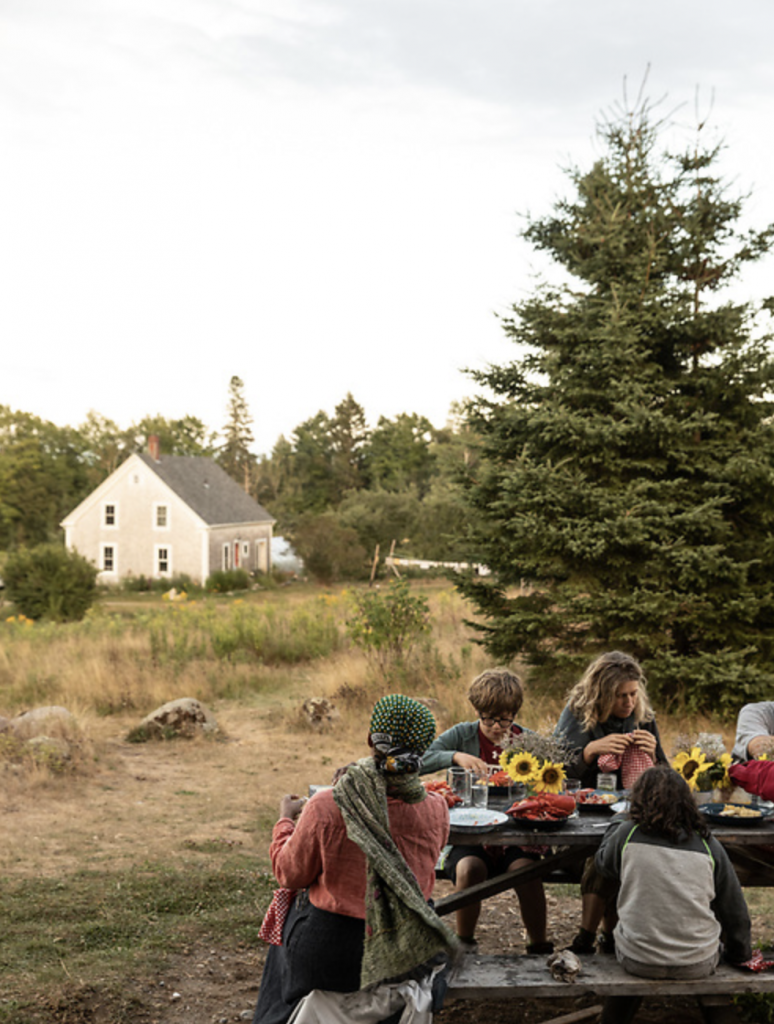 Don't forget to visit the farmstore for local, organic and Washington County grown foods!
You can purchase all our farm products, vegetables, frozen organic meat, frozen organic blueberries, frozen wild fish, fresh baked breads, bulk organic nuts, chocolate and dried fruit from Equal Exchange, 44 North Coffee, and Maine local products from Crown of Maine distributors. Come check out the selection and help us grow by telling us what you'd want to buy.
When you come please drive up the driveway carefully, as there are small animals.